1

High-quality Nail Gel Polish Developer & Manufacturer

Founded in 2018, Foshan Maagenta Biotechnology Co. Ltd is a direct manufacturer specialising in the development, production and sales of high-quality gel polish products. The company's goal is to become a global premium-quality nail gel polish product and service provider. Maagenta offers one-stop OEM/ODM solutions for complete product series, such as base coats, top coats, colour coats, etc.
2

Professional Services to Meet Unique CUSTOMER NEEDS

Maagenta's R&D Team has 10 years of experience in nail gel polish product development and application. The OEM products formulated by our team are sold by many well-known European and American brands. Maagenta has more than 10,000 colour choices for fingernails. More than 50 product categories able to meet the customisation needs of different customers. Our sophisticated formulas have been used in 60 countries and regions such as Europe, America, Japan, Korea and others.
3

Industry-Leading R&D and Production Quality Standards

Maagenta's Research & Development Department consists of 15 professional engineers and technicians. Our factory is equipped with advanced production workshops, professional R&D labs, pattern labs, QC labs and industry-leading production systems. Boasting GMPC and ISO 22716 certification, our products meet EU and FDA testing standards. Annual production capacity can reach 2000 t. The company adheres to R&D Innovation and Quality First policies. It implements rigorous quality control and colour differentiation systems to maintain quantifiable data indicators applied to raw material selection, raw material inspection and manufacturing processes - therefore ensuring that every batch of product reaching our customers' hands is perfectly matched and of the same standards.
4

Solutions and Service Systems That Give Customers Peace of Mind

Maagenta provides professional one-stop OEM nail gel product services for a number of brands, nail stores and Amazon online retailers. Our services include helping customers with target market analysis, colour selection strategies, packaging design and procurement, production, marketing support and after-sales service. Every member in the Maagenta Team is looking forward to working with you round the clock. Enjoy efficient communication and pleasant cooperation!
multistep  quality  control
Production Process Control

Double Defoaming & Filtering
Raw Material Inspection

Raw Material Storage

Material Production

Defoaming and Filtering

Colour Control

Colour Matching

Filling

Finished Product Inspection

Product Storage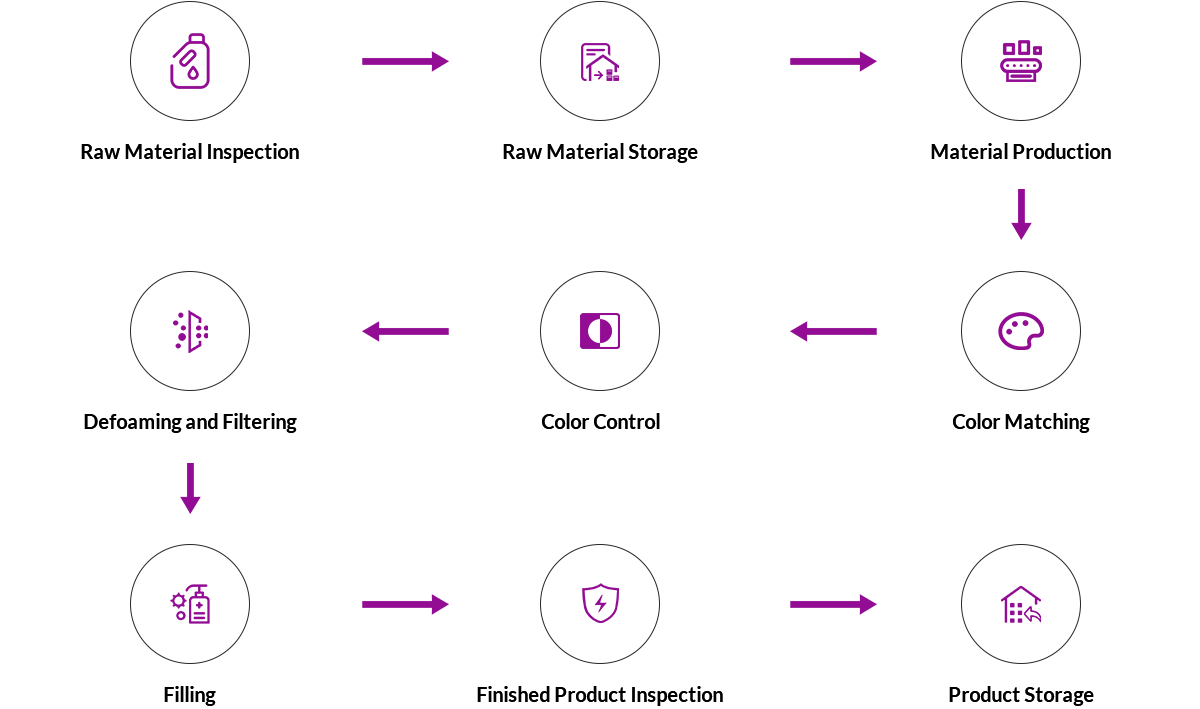 Nail Art Expressions
Copyright © 2019 Foshan Maagenta Biotechnology Co. Ltd.